Where to look for accommodation in Dublin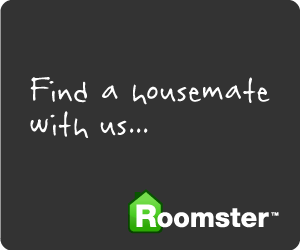 IMPORTANT: Roomster.com is a new website to find any kind of accommodation in Dublin (and in all of Ireland).
You will be able to rent a room starting from 300€/month. The average room is between 400€ and 500€. If you are willing to share an apartment in a relatively new building (on the last decade, a lot of new buildings have been constructed), the price will be around 550€ and 600€. If you are looking for an apartment just for yourself, expect a 1000-1200€ price range. All these prices are approximations only. Real prices will vary depending on your preferences and on the neighborhood you choose to live in.
Besides Roomster, there are other options you may want to consider:
Search in Google "student accommodation dublin".
For not wasting your time when looking for accommodation in Dublin, we recommend that you define your search terms.
If you choose to, before signing any kind of rental contract, Threshold, the National Housing Charity, can give you free information and advice about your rights as a tenant.

Looking to advertise? Email us to ads@movetodublin.com.